Series:
The Flight Series #

2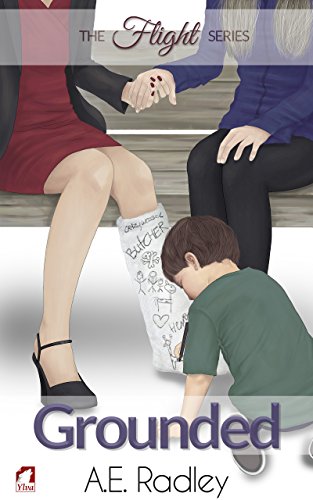 Published by:
Ylva Publishing
Release Date:
February 1, 2017
Username:
CurvyPragmatist
Buy the Book:
Amazon
|
Ylva
|
iTunes [eBook]
Also in this series:
Flight SQA016 by A.E. Radley, Journey's End by A.E. Radley
City professional Olivia Lewis is coming to terms with her latest romantic failure by attempting to throw herself into her work. But with clients suddenly leaving Applewood Financial in their droves it becomes clear that old enemies have decided to strike and Olivia realises that she is losing everything.

Meanwhile the world of first-class flight attendant Emily White comes crashing down around her when she loses her job with Crown Airlines. With no income, enormous debts and a broken-hearted five-year-old son she thinks that things can't get any worse. That is until a blast from the past threatens it all. When a twist of fate brings them together will they finally be able to understand each other? 

Grounded is a heartwarming lesbian romance novel and the second part of the Flight Series. If you enjoy reading about strong, independent women then you will love this book.