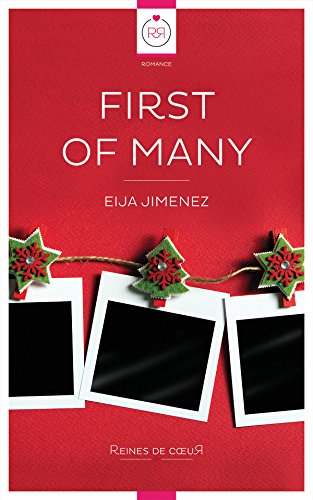 Published by:
Reines de Coeur
Release Date:
October 28, 2017
Username:
hunnyfresh
Buy the Book:
Amazon
|
Amazon [French]
|
Reines De Coeur [eBook]
|
Reines De Coeur [French][eBook]
Having spent the last year falling deeply in love, Alyssa and Vivian are looking forward to their first Christmas together as a new family. The celebratory day fast approaches, and preparations are well underway for the two young women and Alyssa's son Cameron.

Plans quickly start to veer off track when Vivian's controlling mother Helena—both regal and esteemed—insists they join her for a Christmas reception at her upper-crust manor. Forced into an evening with New York's elite, the young women come to terms with the fact that their plans to begin new traditions will have to wait.

The evening's unwelcomed complications persist as a violent storm breaks out, leaving Alyssa and Vivian separated by the span of Manhattan, with consequences all too telling…

First of Many is Eija Jimenez's short story sequel to her best-selling novel, Meet Me Halfway. Read it on its own or enjoy as a further glimpse into the lives of Alyssa and Vivian.